DMER NEET UG 2018: The Directorate of Medical Education and Research, Maharashtra has released the first provisional state merit list of NEET UG admission. All the candidates who have appeared for the counselling can check the merit list through the official website, dmer.org. The candidates of Mumbai, Pune, Aurangabad, Nagpur have to visit these colleges for the process of document verification.
Mumbai: Grant Government Medical College, Sir J.J. Hospital Campus, Byculla, Mumbai
Pune: B.J. Government Medical College, Pune
Aurangabad: Government Medical College, Aurangabad
Nagpur: Government Medical College, Nagpur.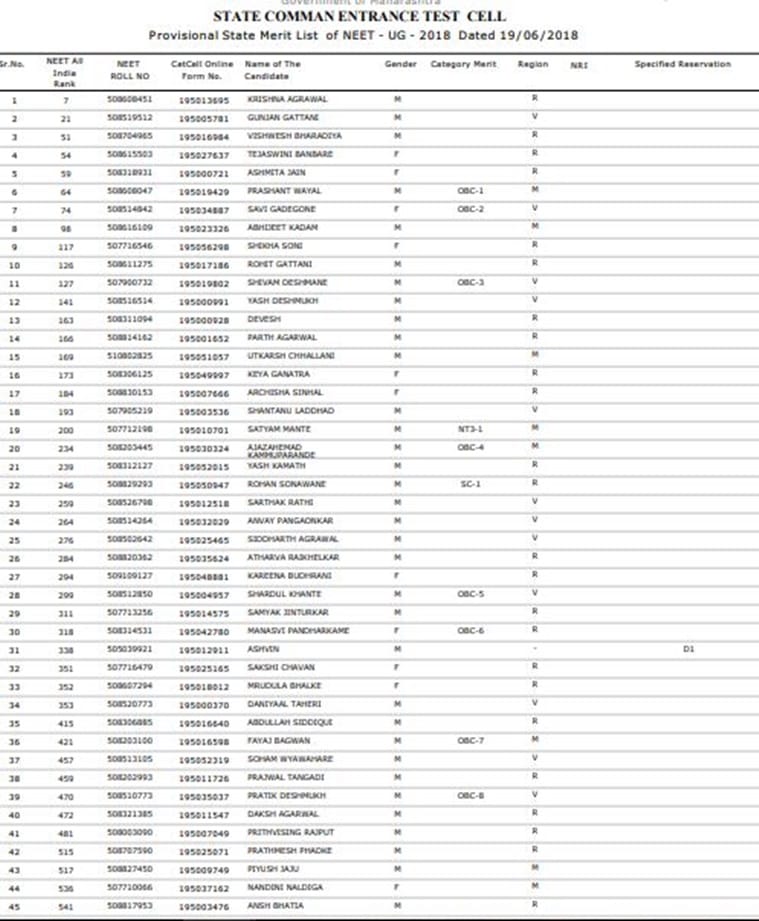 The result of Central Board of Secondary Education (CBSE) NEET 2018 examination was declared on June 4. The examination was conducted on May 6, 2018 for admission to MBBS/BDS courses in India in medical/dental colleges run with the approval of the Medical Council of India/Dental Council of India. The exam was conducted in Hindi, English, Urdu, Gujarati, Marathi, Oriya, Bengali, Assamese, Telugu, Tamil and Kannada.
Who all can appear for NEET UG 15 per cent AIQ counselling?
Only those candidates can appear for the counselling who have qualified NEET UG 2018, obtaining a minimum of 50 per cent (40th percentile for SC/ST/OBC and 45th percentage for general-physically handicapped).
This year, Kalpana Kumari has obtained the All India Rank 1 in NEET UG 2018 with 99.99 percentile. She has obtained 171 out of 180 in physics, 160 out of 180 in Chemistry, 360 out of 360 in Biology (Biology and Zoology). Overall her score is 691 out of 720.
इ. ११ वीला प्रवेश घेणाऱ्या विद्यार्थ्यांसाठी
व DTE इंजिनीरिंग व फार्मसीला प्रवेश घेणाऱ्या विद्यार्थ्यांसाठी आनंदाची बातमी
बऱ्याचदा विद्यार्थी हे कॉलेजेस व ब्रांचेसची निवड ही विचार न करता भरतात किंवा प्रचलित कॉलेजेस किंवा इनटनेट कॅफेच्या आधारे कॉलेजेस व ब्रांचेसला प्राधान्य क्रम किंवा पसंतीक्रम देतात त्यामुळे त्यांना पुढील १० वी नंतर विद्यार्थ्यांना २ वर्षे व १२ नंतर इंजिनीरिंगची ४ वर्षे मनस्ताप सहन करावा लागतो, याचा परिणाम पुढील प्लेसमेंट वर पण होतो.
त्यामुळे ११ वीचा (आर्टस्, कॉमर्स, सायन्स, एमसीव्हीसी) व १२ नंतर इंजिनीरिंग व फार्मसीचा ऑपशन फॉर्म हा विचारकरून काळजीपूर्वक भरायला हवा.
या करिता विद्यार्थी मित्र या शैक्षणिक वेबपोर्टलने अतिशय सोप्या पद्धतीने कट-ऑफ विनामूल्य एका क्लिकवर तुमचे मार्क व गुणवत्ता यादी क्रमांक, कास्ट कॅटेगरी, कोणत्या शहरात अॅडमीशन पाहिजे इ. अनेक बाबींना पडताळून शास्त्रशुद्ध पद्धतीने आपल्याला ११ वी (FYJC) प्रवेश करिता १ ते १० ज्यु. कॉलेजेसची यादी व १२ वी नंतर इंजिनीरिंग करिता अॅडमीशन घेणाऱ्या विद्यार्थ्यांना संपूर्ण महाराष्ट्रातील कॉलेजेस व कोर्सेसची ३०० पेक्षा ही जास्त ऑपशनची यादी उपलब्ध करून दिले जाते.
११ वी (FYJC) अॅडमीशन साठी मुंबई (MMRDA), पुणे (पिंपरी चिंचवडसह), नाशिक, औरंगाबाद, नागपूर व अमरावती विभागांतर्गत येणाऱ्या सर्व कॉलेजेस व कट-ऑफची माहिती fyjc.vidyarthimitra.org या पोर्टलवर उपलब्ध आहे.
त्याचबरोबर इंजिनीरिंग व फार्मसीला अॅडमिशन घेणाऱ्या विद्यार्थ्यांसाठी संपूर्ण महाराष्ट्रातील कॉलेजेस यादी एका क्लिकवर गुणवत्ता यादी क्रमांक, कास्ट कॅटेगरी, कोणत्या शहरात, कोणत्या युनिवर्सिटी अॅडमिशन पाहिजे, त्याचबरोबर प्राधान्य क्रम किंवा पसंतीक्रम अशा अनेक ३०० पेक्षा ही जास्त ऑपशनची यादी बाबींना पडताळून शास्त्रशुद्ध पद्धतीने http://vidyarthimitra.org/rank_predictor या पोर्टलवर उपलब्ध आहे.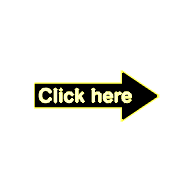 http://fyjc.vidyarthimitra.org/