The Syska Group has announced educational scholarships to the students of Sadhu Vaswani Institute of Management Studies for Girls on Tuesday. Scholarships up to 100% of the annual fees to the meritorious students of the institute will be awarded.
The initiative is aimed at educational empowerment of women and offers them avenues to achieve desired professional and career milestones.
Rajesh Uttamchandani, director of Syska Group, in a statement, said, "With changing dynamics of professions and required talent skills, there is wide range of career opportunities. We truly believe that our talent must get opportunities to grow and excel. These scholarships are an effort towards fulfil the dreams in order to achieve a bright future."
The scholarship will be provided based on the needcum-merit to the deserving student. The amount of the scholarship will range from 25% of the annual fees to 100% of the fees. Meritorious students who qualify for the scholarship will also be considered for an internship and final placement with Syska .
Director of SVIMS, B H Nanwani, said, "Our aim is to forge a strong industry–institute network to promote student learning and welfare. This tie-up is meaningful given that it affords students the dual advantage of accessing professional education and employment with a progressive corporate like Syska. We hope to have many more such synergistic relationships with progressive companies within and outside India."
इ. ११ वीला प्रवेश घेणाऱ्या विद्यार्थ्यांसाठी
व DTE इंजिनीरिंग व फार्मसीला प्रवेश घेणाऱ्या विद्यार्थ्यांसाठी आनंदाची बातमी
बऱ्याचदा विद्यार्थी हे कॉलेजेस व ब्रांचेसची निवड ही विचार न करता भरतात किंवा प्रचलित कॉलेजेस किंवा इनटनेट कॅफेच्या आधारे कॉलेजेस व ब्रांचेसला प्राधान्य क्रम किंवा पसंतीक्रम देतात त्यामुळे त्यांना पुढील १० वी नंतर विद्यार्थ्यांना २ वर्षे व १२ नंतर इंजिनीरिंगची ४ वर्षे मनस्ताप सहन करावा लागतो, याचा परिणाम पुढील प्लेसमेंट वर पण होतो.
त्यामुळे ११ वीचा (आर्टस्, कॉमर्स, सायन्स, एमसीव्हीसी) व १२ नंतर इंजिनीरिंग व फार्मसीचा ऑपशन फॉर्म हा विचारकरून काळजीपूर्वक भरायला हवा.
या करिता विद्यार्थी मित्र या शैक्षणिक वेबपोर्टलने अतिशय सोप्या पद्धतीने कट-ऑफ विनामूल्य एका क्लिकवर तुमचे मार्क व गुणवत्ता यादी क्रमांक, कास्ट कॅटेगरी, कोणत्या शहरात अॅडमीशन पाहिजे इ. अनेक बाबींना पडताळून शास्त्रशुद्ध पद्धतीने आपल्याला ११ वी (FYJC) प्रवेश करिता १ ते १० ज्यु. कॉलेजेसची यादी व १२ वी नंतर इंजिनीरिंग करिता अॅडमीशन घेणाऱ्या विद्यार्थ्यांना संपूर्ण महाराष्ट्रातील कॉलेजेस व कोर्सेसची ३०० पेक्षा ही जास्त ऑपशनची यादी उपलब्ध करून दिले जाते.
११ वी (FYJC) अॅडमीशन साठी मुंबई (MMRDA), पुणे (पिंपरी चिंचवडसह), नाशिक, औरंगाबाद, नागपूर व अमरावती विभागांतर्गत येणाऱ्या सर्व कॉलेजेस व कट-ऑफची माहिती fyjc.vidyarthimitra.org या पोर्टलवर उपलब्ध आहे.
त्याचबरोबर इंजिनीरिंग व फार्मसीला अॅडमिशन घेणाऱ्या विद्यार्थ्यांसाठी संपूर्ण महाराष्ट्रातील कॉलेजेस यादी एका क्लिकवर गुणवत्ता यादी क्रमांक, कास्ट कॅटेगरी, कोणत्या शहरात, कोणत्या युनिवर्सिटी अॅडमिशन पाहिजे, त्याचबरोबर प्राधान्य क्रम किंवा पसंतीक्रम अशा अनेक ३०० पेक्षा ही जास्त ऑपशनची यादी बाबींना पडताळून शास्त्रशुद्ध पद्धतीने http://vidyarthimitra.org/rank_predictor या पोर्टलवर उपलब्ध आहे.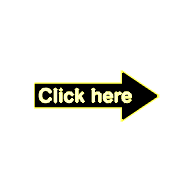 http://fyjc.vidyarthimitra.org/
| Govt. & Private Jobs, Internships, Campus Drive, Off-campus & many more |